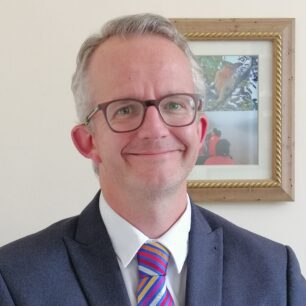 Andrew Green
Andrew has enjoyed a long and successful career as a teacher and senior leader at a number of tier-one International Schools. His recruitment experience spans a range of contexts from the UK, Russia, China and The Middle East to Kota Kinabalu, Malaysia and Manilla in the Philippines.

Andrew has experienced international recruitment on "both sides of the desk" (as employer and candidate); having relocated alone and then, later, with his wife and daughter, he possesses a unique insight into the positives, challenges and suitability of different international opportunities.

Andrew is incredibly people-centred but also systematic in how he works. He takes time to examine each candidate's attributes and carefully matches them with the correct school, package and location.